Today we've introduced the option of having an extra level of menus connected to your regular ones. You no longer need to have a custom design to fit your needs.
The navigation was rebuilt from the ground up and now supports this feature and to try it out you will need to reinstall the default theme manually.
New stores will support these new submenus out of the box.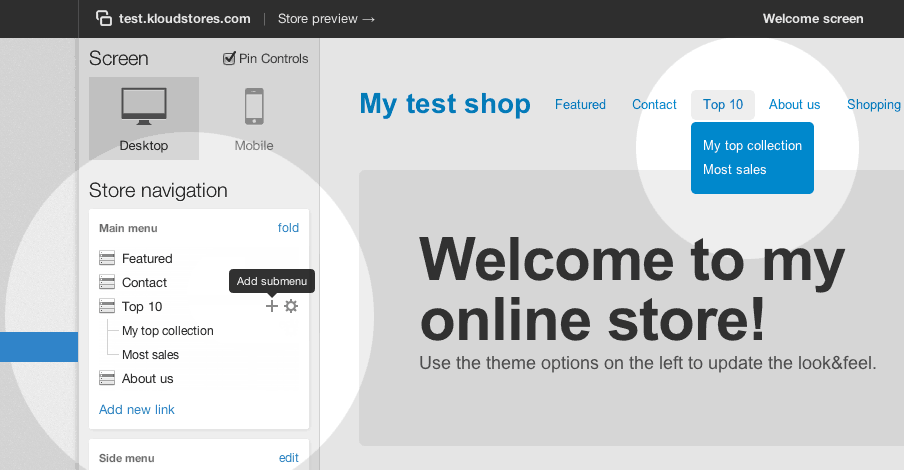 comments powered by