Having the option of sending a notification email when you deliver an order can be a powerful tool. For this purpose we've just added this feature to Kloudstores.
You can enable the emails (and edit the email templates) in Settings -> General -> Email alerts.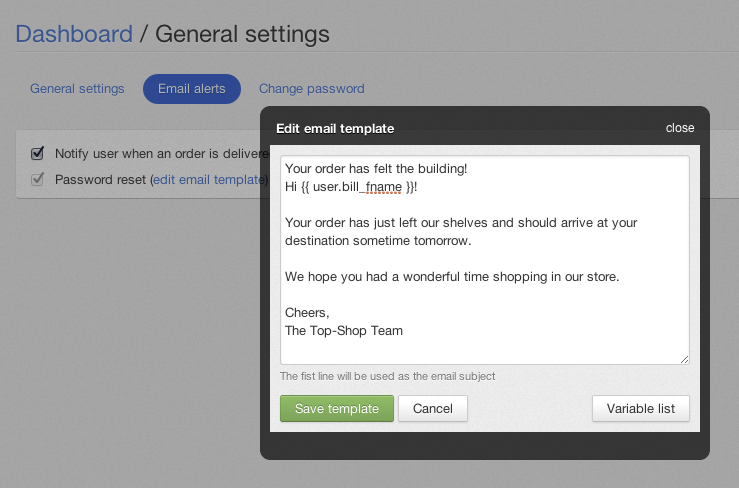 Once you've done so a popup will automatically appear when you change the status of an order to Delivered. Emails are treated as templates so you have access to order and client information in them.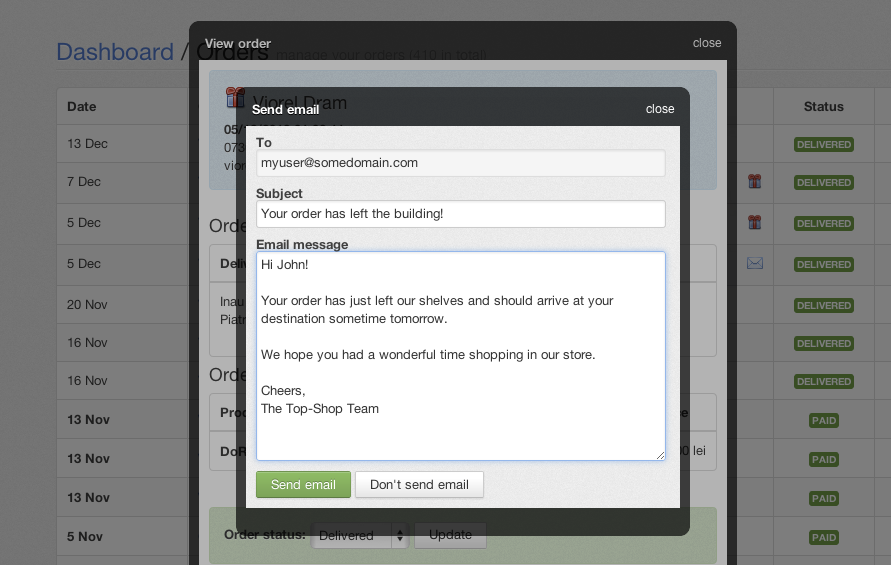 Enjoy!
comments powered by